What to bring to a photo tour?
When you are planning to join a photo tour or photography workshop, you must think doubler than a usual traveler. There is not only a place for clothes and personal belongings. Must be space for all the photography equipment as tripods, lenses, camera or cameras, filters… There is a moment before the trip that you must decide how you want to travel.
The perfect answer it's not easy, it always depends on the kind of photo travel you are going to do. Each location needs one gear because each location require a different planning. Also, each season is different, not is the same a photo tours in Iceland during summer or winter.
In this article, you will discover our tips when we are going on a photo tour. And what kind of tips we give to our participants before each trip.
When we think about what to bring to a photo tour, we divide it into 3 categories. So it's easy for us to choose priorities: photography equipment, optional equipment & personal items.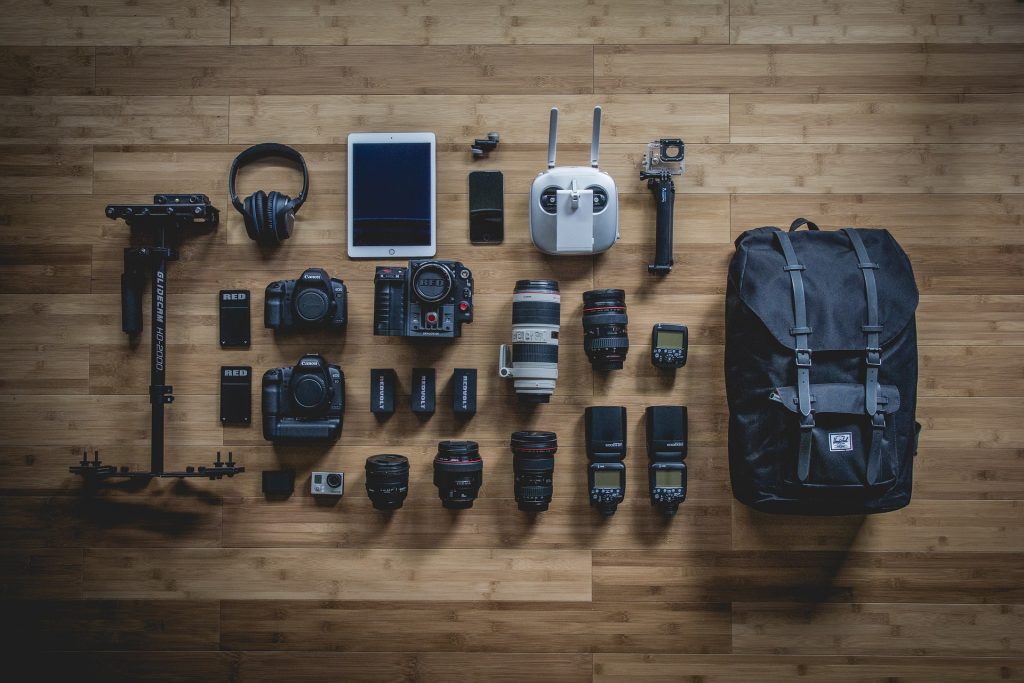 Photography equipment
When you think to travel and take photos, photography equipment must be the first thing to think about. What you must include in your list of what to bring to a photo tour is the most frequent question we receive.
Camera Body
Any camera you have it's the right camera. There not need to worry about the price of your camera. Bring it! Evener than phone cameras have good quality, always a DSLR or mirrorless will give you more quality and options than any other option. If you can bring two bodies, better than one.
Sometimes change the camera lens is a risk. The weather can damage your sensor or the lens can fall out of your hands. So, have two cameras ready to use is a good choice.
But some situations bring two bodies it's not an option. For example, when you are thinking to do hiking and the transport most of the time will be your feet… So bring a second camera that will put weight in your back that you could avoid. In those cases, if you can choose between DSLR or mirrorless, choose the second one, a small difference can make your days easier.
Our recommendations: Nikon, Canon & Sony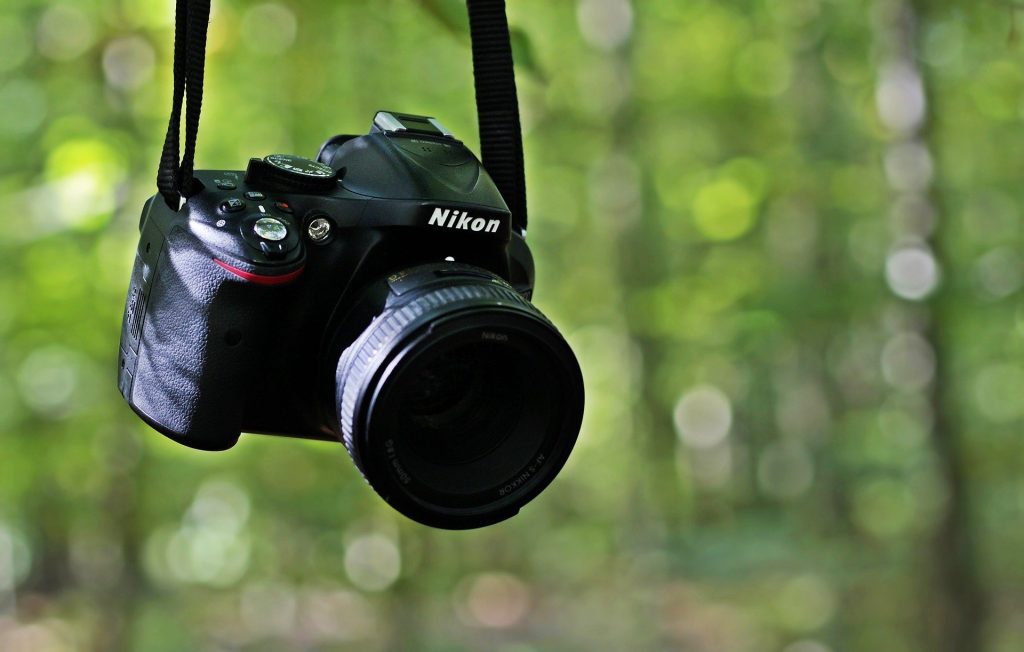 Camera Lens
Another important point thinking about the weight, it's how many lenses to bring to your photo travel. By experience, always bring three options. Even if you love so much one kind of photography, as can be angular for landscapes or super zoom for wildlife.
Sometimes a landscape can be great with a 70mm. Or even saw something small that you want to capture but with your angular lenses can be impossible… This way you will always have this option that covers the range.
If you like street photography, and have a lens like 50mm, photograph some architectural building will be impossible. Probably the city not will give you the space to go back enough. Then you will be missing the angular you left at home.
Also, we recommend, to try to avoid lenses like 18-300mm, because you will lose quality in your final results. Even if you think that with such a lens, you just need to bring one lens. These lenses do not specialize in one range and the quality goes down. So it's better to bring two lenses, or three, than one that covers all.
We usually recommend bringing three lenses, as can be the angular 14-24mm, medium lenses as 24-70mm, and the third option as 70-200mm. With these three options in your luggage, you can choose between two if you don't want to carry all your weight.
Our recommendations: The best travel cameras & lenses
Tripod
This is a must, even if weight it's a problem, you must have always an option to use a tripod. The uses of the tripod, you as the photographer must know, are infinite: not blur images, bracketing options, large exposure…
According to your kind of trip, you can check which kind of tripod to take. A travel tripod will be more comfortable during your walks. And a heavy tripod will give you stability if you move with a car most of the time.
Our recommendation: Benro SLIM Carbon Fiber Lightweight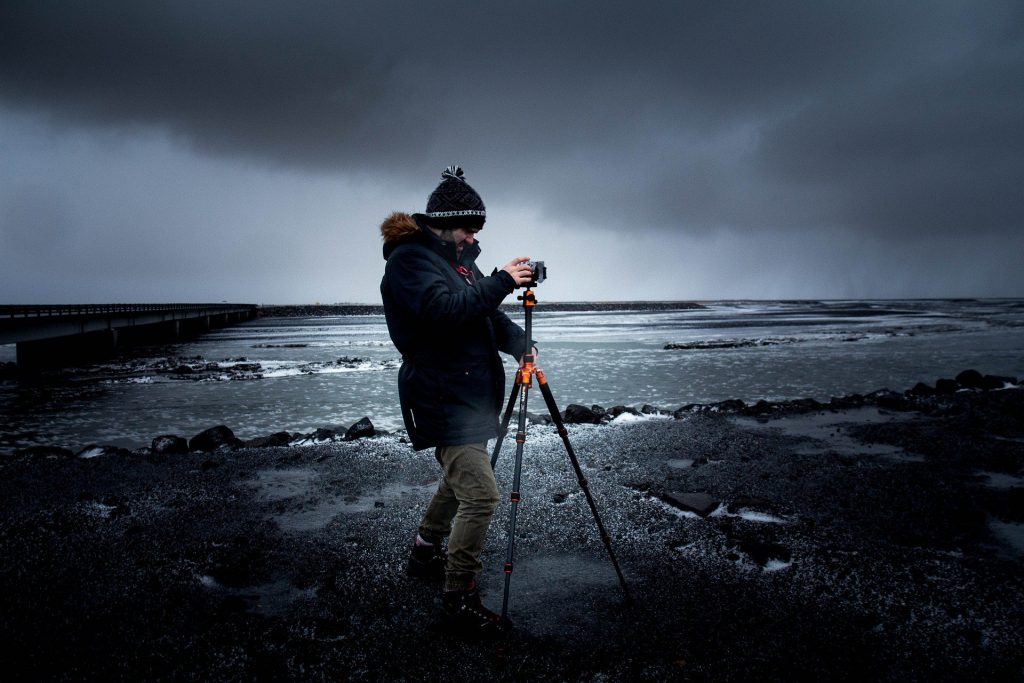 Filters
If you have one, bring it! If you don't have one, buy it if you can! Simple transport, not need a lot of space, and the artistic solutions that bring can move your photos to the next level. ND for long exposures of water or skies, polarized for reflections…the uses are infinite and it's not so much weight to avoid it.
Our Recommendation: K9 Kase Entry Level Set *Subscribe to our newsletter & get a 10% discount in the Kase filter 
Camera Cleaning
You will blame yourself if after your photo tour you must be cleaning the same dust spots of your lens or sensor. As filters, a small bag of cleaning kit, it's a must for photographers to carry on your bag.
Our recommendation: Altura Photo Professional Cleaning Kit APS-C DSLR Cameras Sensor Cleaning Swabs with Carry Case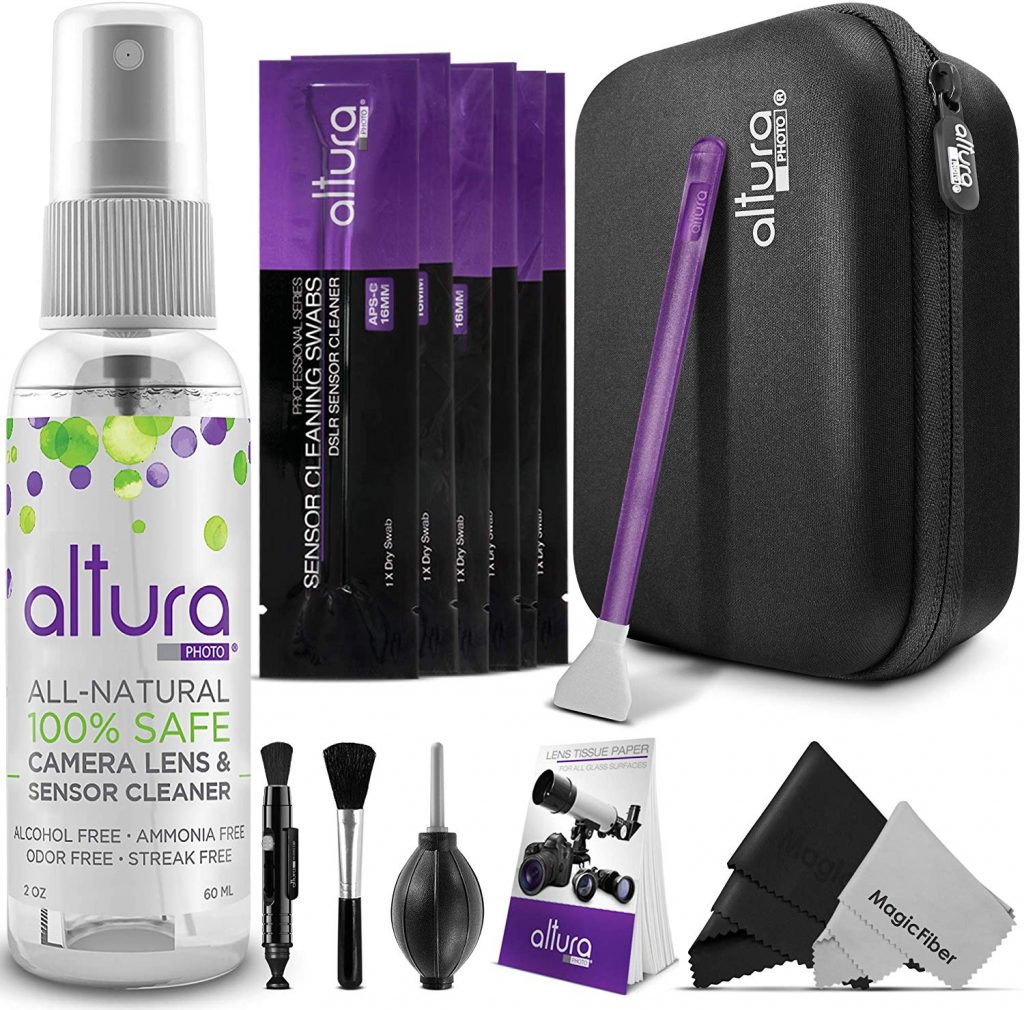 Cable Release
As filters, take it you have it. It's cheap, it's useful, and will not disturb you in your bag. Always bring to a photo tour a small bag with these simple hacks, as you will take your toothbrush.
Our recommendation: PHOLSY Timer Remote Control Cable with Intervalometer
Memory Cards and Card Readers
Of course, take as much as you can. But another important tip… don't buy large memory cards, and even if all are 32GB or even 16GB, better than large. Why? Imagine you are in a New York photo workshop, and one of your memory cards stop working because water enters your camera. Or just your camera fell in a street of New York walking…you lose all your travel photos!
Our recommendation: SanDisk Extreme Pro 32GB SDHC UHS-I Card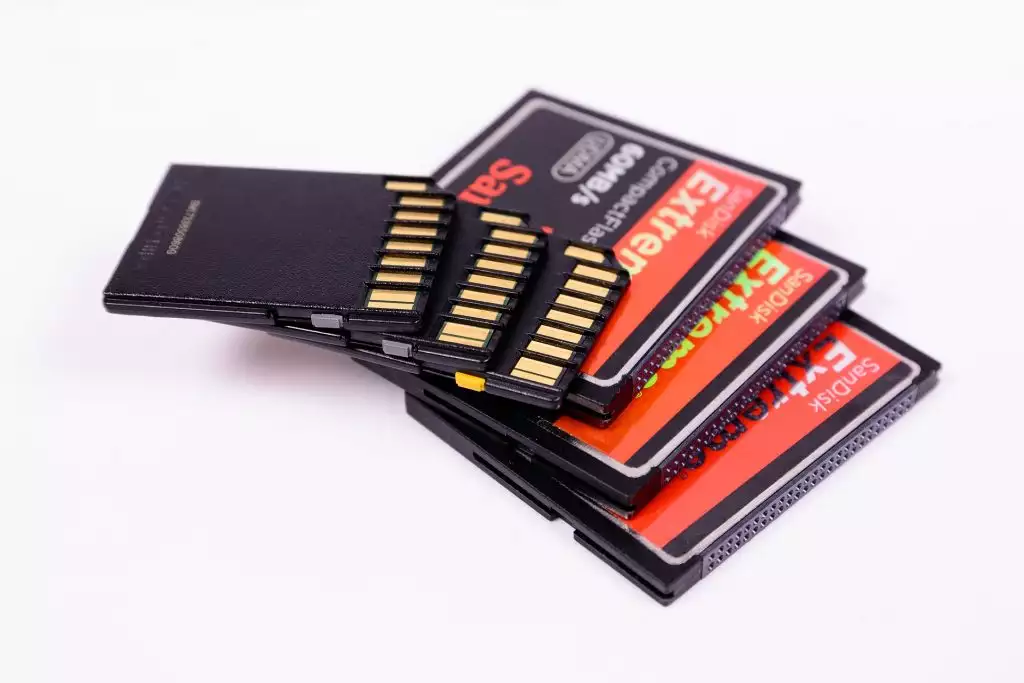 Batteries and Battery Charger
Travel around the world, or even close to home, and don't have a battery for your photography equipment it's a big problem. According to your trip, 3 batteries can be enough. So you can walk all day and charge in the nights at your hotel (two charges can be a good option too).
But there are special locations, where you will need a few more. Batteries can lose power so fast, especially in cold conditions. In those cases, we recommend at least 4 batteries. After all, you not will want to miss the opportunity to photograph northern lights because your battery dies and you don't have more.
Also, for trips where electricity is difficult to find, a power battery where you can connect your charges is a must. For example, in our Mongolia photo tour, we have some power battery. It let us charge our equipment during the days we are living with the nomads or in the Gobi desert. Photography must go on 😉
In conclusion, if you travel alone study well the places where you will be, and think about battery charges during your tour. Even if you travel with professionals, ask before the trip to the leaders to be sure they are ready for special conditions.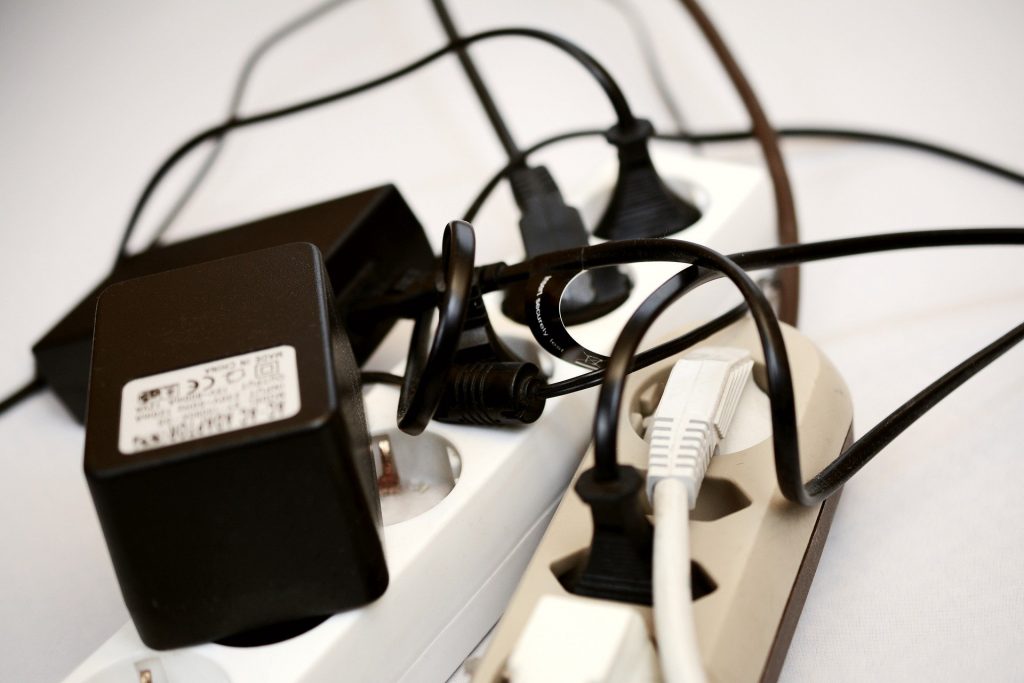 Rain Protection
Even if your camera is water-resistant, try to get rain protection for your equipment. A small drop of water in your lens can ruin your photo. A little water inside your camera will create humidity inside the lens, or in the worse case, you will lose your camera forever. Water & technology it's not good friends. Try to avoid simple equipment.
Our recommendation: Powerextra Professional Waterproof Camera Rain Cover Protector
Camera Bag
Once you know the photography equipment you want or need to bring, it's a moment to decide the camera bag. According to your kind of trip, you will want to choose a small or big bag. Think about the time you will need to carry on the bag on your shoulders. Try to think in advance about it, also if you will be moving by car or public transport.
During a Japan Photo Tour as an example, space it's one of the biggest problems. So it will be helpful to reduce the space as much as possible if you are thinking to move by train around the country. If you travel by car, you not will have this problem, and then you can increase the size and weight of your bag.
Another important thing, even the most important, choose a camera bag that is safe for your equipment. You not will want that small movement, crash your lenses, or a small rain cause all your equipment gets humidity. So choose a bag according to your equipment, but also that is safe for that.
Also, the problem can be not just during the photo tour. According to your flight, in the same airport, you can have a problem entering a big camera bag. Or if you make a Greenland Photo Tour the weight of all your luggage will be reduced. So check it out before choosing which bag is perfect for the travel you will do.
Our recommendations: The best camera bags in 2021
Optional Photography Equipment
Lighting Equipment
We don't speak here about bringing flashes, photo travel (usually) it's to photograph landscapes, lifestyle, architecture… But there is an important moment where a small lantern will be so useful: night photography.
If you go to any Lofoten Photography Tour and go out during the night you will need a light. A headlamp will be your best friend to walk to the best spots & also to set up your camera. The most powerful lights are a perfect complement to pose in photographs with the Milky Way or just the stars.
Recommendation: Vont Spark LED Headlamp Flashlight (2 PACK)
Also, when you will be sleeping in tents, a light will be a must. For better movements during the night in the middle of a mountain or the desert, we suggest you a lantern.
Recommendation: GearLight LED Tactical Flashlight S1000 [2 PACK]
What to bring to a photo tour as other basic equipment?
There can be millions of accessories for photographers, but we will try to reduce them to the basics for your trip.
Essential
Smartphone/Tablet device
Sounds stupid…yes! But have a mobile with the correct apps it's a must in your photography equipment. There are apps that all photographers must know. They will help you with sunrise & sunset schedules, maps, night photography, weather, camera settings…
External Hard Drive
Backup your photos always you can. If you can get to your trip one, you will feel safe to not lose your travel photos during the same trip. Prices now are cheap, and weight it's not a problem, so why don't you bring it to a photo tour?
Our recommendation: WD 2TB My Passport Wireless Pro Portable 
Universal Adapter Plug
Having a plug that you can connect everywhere, will help you to avoid running at the airports to find the right one. Places like Japan, are not easy about electricity, during your trip you can find two different kinds of plugs at the hotels. Having a universal adapter will save your time and health during the workshop.
The activities during a photo tour, usually not give so much time to visit markets.
Our recommendation: Travel Adapter
Optional Equipment
Laptop Computer
As much time you will spend out of home, the more valuable will be to have a laptop close to you. Actual phones let you do almost all. But having a computer close will be useful.
You can make copies of your photos, connect to the world more comfortably… And even start looking at your photos more carefully during the same trip.
Also, in a photography workshop is often to get some edition classrooms. So it will be perfect to join the group on your own. You always can ask the guides to give their vision about your skills.
What to bring to a photo tour in your suitcase?
Yes, you must bring more than your camera equipment in your workshop. As long as you are not thinking to be like Tom Hanks in Cast Away on a desert island… You should bring a photo tour of some clothes and other personal items.
Essential Items
Passport
According to your destination, you will need a passport and maybe a Visa. Don't forget at home or your trip will end sooner than you expect!
Usually, workshops don't refund any cash the day before starts. Ask your instructor on the internet when you book it.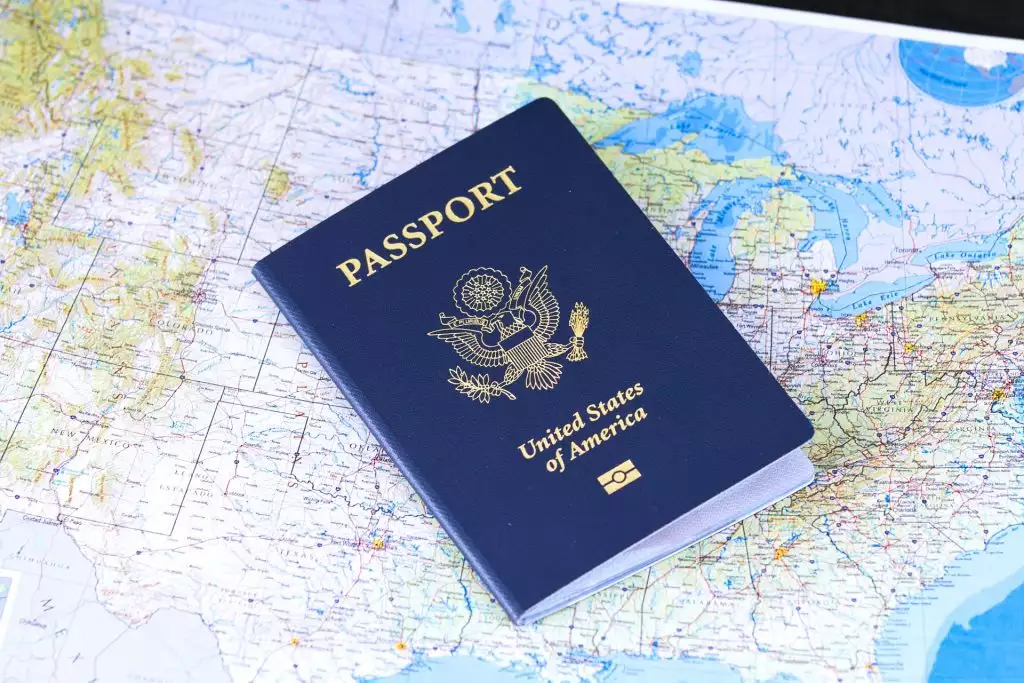 Insurance
Travel safe and contract a travel insurance that covers as much as possible. When you are not at home, you not will know what to do in case there is a problem during the trip. Be sure you have insurance that can help you not only with health problems. But also with flight cancellations or missed luggage.
Medicaments
In some countries, medication is quite expensive, so have a small basic medicine bag with basics it's a must. Also, if you need medication daily, be sure you will have for all the days you will spend out of the home.
Cash
Your travel debit card can be not accepted. Even if you think we are in the 21st century, countries like Japan are not ready for payments with credit cards always. Bring always cash with you. Study before the trip where you will be moving, if you have already paid for your accommodations. There some rural areas you still don't know where you will be moving.
Have always cash with you, and be sure it's the currency of the country you travel… dollars not are an international currency! So once you arrive at the airport, if you don't bring with you the national currency, change some at the same airport. Usually, it's a little more expensive than to take from your country, or to change in the city.
Anyway, all locations are different so just be making a little scout where it is better to get some cash according to your location.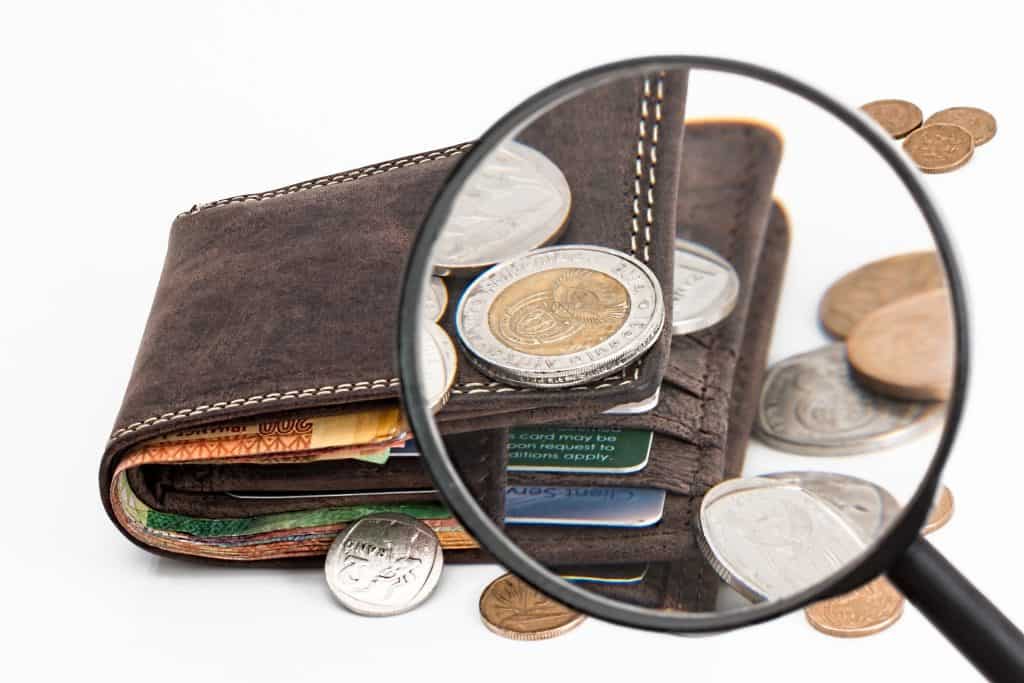 Clothes
There is not exact advice here. Usually, we recommend bringing clothes for the full trip because we can't lose time cleaning our clothes. But there are some trips where you spend a month outside, that will be impossible to bring for all days.
So, try to make your luggage comfortable thinking to bring the necessary. Also think that you go to do photography, not to be the most fashionable guy or girl of the place.
There are places where the weather can change fast, so be sure to have enough warm clothes for an emergency. Nature is unpredictable and you must keep comfortable to enjoy the classrooms.
A waterproof coat it's always interesting to bring it:
Bellivera Women's Transparent Coats
Shoes
If you are a photographer, you will be walking most of the time. So bring good boots for that. If you are planned to go to the mountains or walk around a valley, as an example, bring good hiking boots. Your feeds will tell you thanks at the end of the day.
If your workshop moves more around the city, try to bring comfortable shoes for that. Be sure your feeds are comfortable with that. We recommend bringing not new shoes, so you already know that not make small injuries.
Flip flops are comfortable and not will take space in your luggage. You can wear it at these moments of relaxing of your trips, not all hotels have a pair in their rooms.
Seasonal items
Going to the jungle and not carry anti-mosquito spray? Hiking during summer and not sun protection in your bag? There are some items you must wear according to the location and season. Check it well what other travelers recommend taking, and don't miss it at home.
Be sure to ask the photographer guide to give you a list. The workshop host should know you should take to the sessions
Luggage
We include the last, but must the first thing you need… luggage. Choose something light and resistant, so it not will break during the flights or your trip!
Of course, the kind of luggage will depend on the kind of workshop you join. It will require different kinds of luggage to join an expedition to Patagonia than travel to India.
Our recommendation: 3-in-1 Portable ABS Trolley Case 20″ / 24″ / 28″ Orange3-in-1 Portable ABS Trolley Case 20″ / 24″ / 28″ Orange
Luggage ready, Let's travel!
A photo tour involves a lot of packaging and movement. So check it well before you leave home and make it comfortable. The goal is photography, but be sure you will be enjoying the travel, so find the balance between both points. Not carry more than you not need, and don't miss what you must have to do the photographs you dreamed of.