Which camera & lens are best for travel photography?
When we start in photography, everybody makes this question: which are the best travel camera and lens? What's the best camera for a beginner photographer? Looking for the best travel lens? The equipment for an amateur photographer when starts it can be crazy, which trade to choose usually its the first thing to decide, but also which lenses we will need and which body we need.
We will be repeating during all posts, but its good to tell at the start: improve your photo skills before improving your equipment. It's worth it to invest in a 500-megapixel camera when you not need it.
Also we hear often "Which is better? Canon or Nikon cameras?" Honestly all are good. There is hundred of factors that can make that for you one or another trade is a better choice.
Budget for your travel camera
Usually, when we start, we don't have a big amount of money to spend, and also if we are thinking to improve we will be looking for the best price & quality. To make your choice easy here there are our choices for Nikon, Canon & Sony in 2020.
Choose between DSLR or APS-C
We go to suggest two paths to follow: DSLR (full-frame) or APS-C. If your budget it's not so big, and you are thinking to start in photography APS-C its a great option. But if you are thinking to work as a professional photographer and/or you are looking for the best quality you should choose DSLR.
Mirrorless cameras its a great option if you are looking to reduce the weight of your equipment, this way we included the Sony cameras that at this moment are the best mirrorless in the market. We also will include Nikon & Canon as the best historical trades, but other trades as Fujifilm, Olympus, or Panasonic as an example also have a great camera.
What are the 3 essential camera lenses?
For travel photography is recommended to cover almost all possible ranges. While for another kind of photography, you can fit your bag with 2 lenses, travel photography requires be ready for big spaces and small details. In this way, in your camera bag must be always a wide angle lens, telephoto lens, and a standard lens. These lenses will give you versatility to shoot in almost any conditions. Of course, these three lenses are available for every camera system on the market
How to choose?
As we always say, the important its the photographer, not the camera. So try to choose always what is best according to your budget. So the best travel camera its what you feel comfortable, you always can adapt the lenses to the kind of photos you want to do.
Here are our recommendations, It's not a big analysis, just we want to give you a list to can choose easily 😉 Prices are according to the USA market, take as reference (not affiliate links), you can check actual prices by clicking in each link. Here is our list of the best travel cameras and best travel lens:
Which full-frame DSLR camera is better for taking travel photos?
Let's start with the best DSLR photo cameras: DSLR. As we said before, we will suggest you Nikon, Canon & Sony, but we also give you as suggestion another trades for lenses so you can economy some money and not lose quality.
Best travel camera DSLR bodies
Probably the most common camera for landscapes photographers. Excellent dynamic range, great quality with high ISOs & great sensor. Another Nikon option a little more cheap, its the D750. Maybe the negative point of Nikon its the weight in comparison to Canon (of course also to Sony).
Canon its not the most common camera for landscapes, but if you love wildlife and portraits, its your trade. Also have a great quality in the bodies and lenses. The negative point for Canon its that can't fight with Nikon with a wide angle lens as the 14-24, but anyway the quality you can get its spectacular.
Sony α7R IV Full-frame Mirrorless
Sony has entered in the market of photography strongest than anothers. If you are looking for a versatile camera with a similar quality than Canon & Nikon, Sony its your trade. The A7 IV its a great choice for your landscape photography, more Megapixels & less weight but a little more expensive than the Nikon & Canon options.
Best travel lens for DSLR
Best travel DSLR wide lens
Nikon AF-S NIKKOR 14-24mm f/2.8G ED
It's there a need to talk about it? 🙂 If you choose Nikon, the 14-24 must be in your camera bag always. Probably the most common lens for landscape photographers all around the world.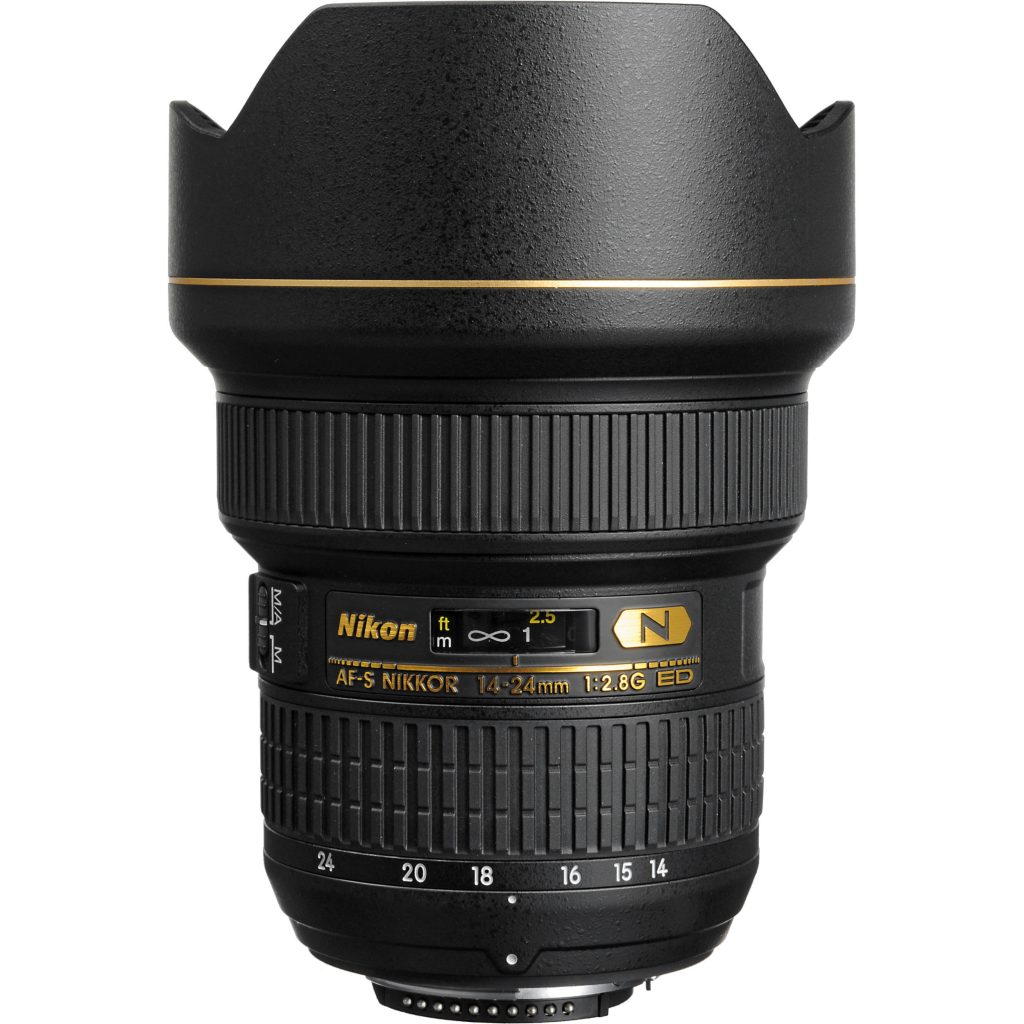 Canon RF 15-35mm F2.8 L IS USM
Yes, we say before that Canon its not the best for landscape photographers, but you can get the incredible 15-35 that will give you an incredible result. As for the Sony 16-35, the price & the mm range its the negative points if we compare with Nikon. This way, usually, photographers choose Nikon, but this doesn't mean than Sony & Canon will give you bad results or have a bad equipment for landscape photographers.
As usual in Sony, the quality its spectacular but also the price is higher than Nikon. Anyway, if you decided to work with Sony you must think to get this wide lens soon. As the lens for Canon, the range its bigger than in Nikon, so it makes that the quality its a little lower.
Best travel DSLR standard lens
Nikon AF-S FX NIKKOR 24-70mm f/2.8G
Nikon had been made a great job with this lens. A middle range that will give you a great quality for landscapes and also details. The worse of this lens its the weight (as usual in Nikon). As a 2.8, its a great option for night photography, portraits with low light during your travels or also events.
Canon EF 24-70mm f/2.8L II USM
Our favourite lens of the 3 standards. Not as heavy as Nikon & Sony, better luminosity than Sony.
We don't recommend to use long ranges as this 24-105mm, but as Sony still didn't develop shorter range as Nikon & Canon, we must include this in the list. If your camera is Sony and you want to be cover all the range, you must have it.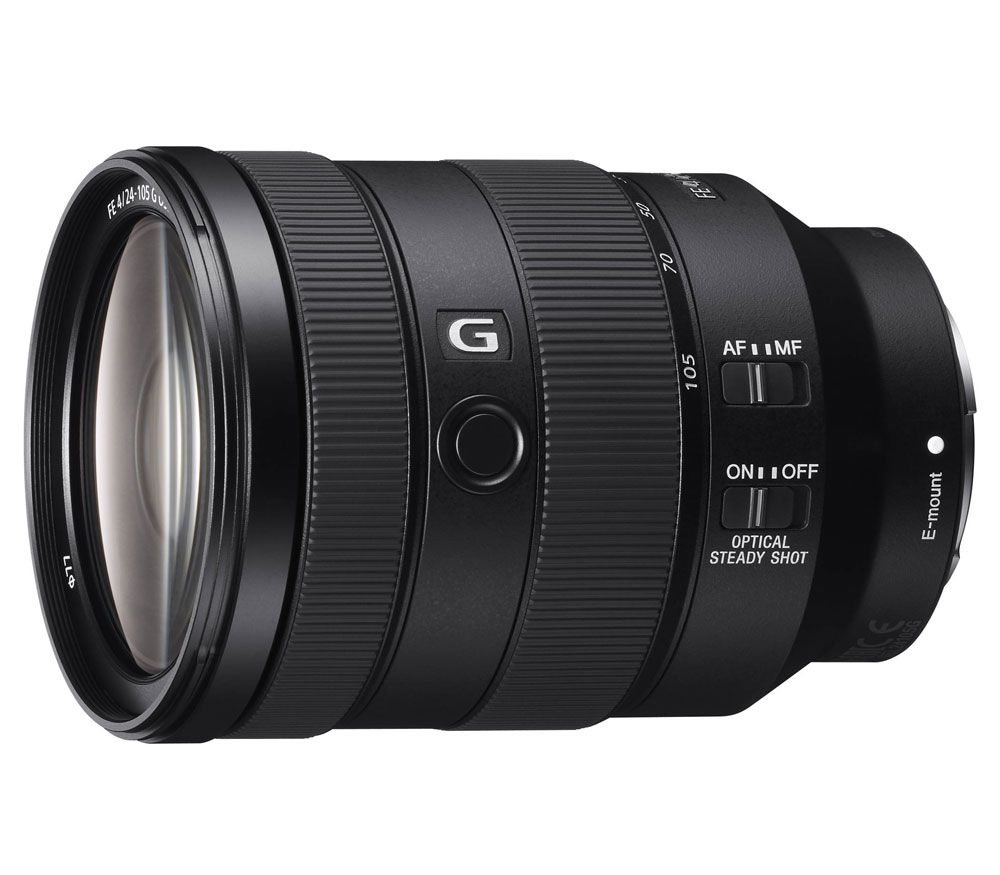 Best travel DSLR telephoto lens
Sigma 70-200mmF/2.8 DG OS HSM for Nikon F
Also for Canon & Sony, the Sigma 70-200 its our favourite lens in this category for both trades. High luminosity, good price and great quality. The worse its the weight if we compare with the original trades options.
Nikon AF-S NIKKOR 70-200mm f/2.8E FL ED VR
Our original choice in this category for tele in Nikon with same quality as Sigma. It have a super fast & silent autofocus and, as usual in Nikon, give you a very good quality.
Canon RF 70-200mm F2.8 L IS USM
The masterpiece of Canon, no-one of another telephotos mentioned here will give you the quality of this 70-200. But of course, you will pay for it. So if love wildlife & sports and are looking for the best, this is your best option.
Sony FE 70-200mm f/2.8 G Master OSS
If Sony its doing something, its doing always great. You will get similar results than with Canon, but in this case they also did a little bit heavy lens (we don't blame Sony in this case 🙂 ) If the price increase too much your budget, you always can look for the Sony FE 70-200mm f/4 G OSS: Half price but you will lose luminosity.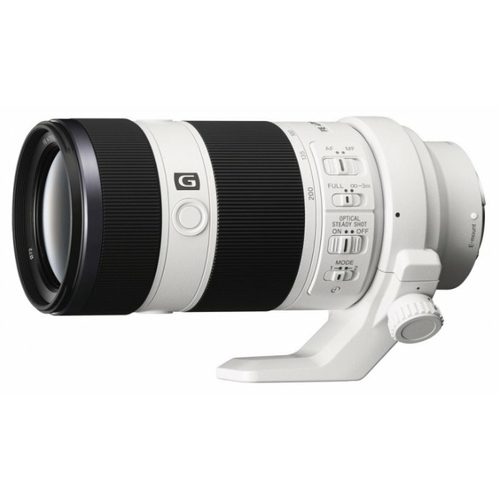 Conclusions about the best travel camera DSLR
Here is a table to compare total price including Body + Wide Angle + Standard Lens + Telephoto. For the telephoto option, we choose the Sigma 70-200, but we also compare it with the original versions and without telephoto.
| FULL EQUIPMENT | PRICE | TOTAL WEIGHT |
| --- | --- | --- |
| Nikon | $7486.83 | 9.67 lbs |
| Canon | $9096 | 8.07 lbs |
| Sony | $9692 | 9.93 lbs |
| FULL EQUIPMENT WITH SIGMA | PRICE | TOTAL WEIGHT |
| --- | --- | --- |
| Nikon | $6439.9 | 9.61 lbs |
| Canon | $7656 | 8.52 lbs |
| Sony | $8389.99 | 8,17 lbs |
| WITHOUT TELEPHOTO | PRICE | TOTAL WEIGHT |
| --- | --- | --- |
| Nikon | $5339.9 | 6.52 lbs |
| Canon | $6397 | 5.43 lbs |
| Sony | $7094 | 5.02 lbs |
Resume for DSL-R
From this tables we can take this conclusions:
Nikon its the cheapest option., so its the best travel camera for low budget.
Sony its the best travel camera if you are looking for the lightest option *if we don't choose the original telephoto.
Canon its an average of Nikon & Sony if we compare price/weight.
Don't forget another points that we didn't mention here, as for example if you are thinking also to use your camera for video to check the autofocus skills or the ISO in the camera bodies. But we hope it helps you to compare and decided to choose your equipment.
What are the best cameras for beginners?
The best APS-C travel photography camera also focuses in Nikon, Canon & Sony. As you will find below, we tried to suggest you not original brands, as we understand that who is using APS-C its because it is looking for cheap & good quality. We just recommend the telephoto lens as the prices are not so high (with the exception of Sony).
As a beginner, maybe you are looking for the best travel camera under 500$. We are preparing a post about it and will be ready soon.
Best travel APS-C Camera bodies
For years the serie D7000 its one of the best travel camera for landscape beginners. I admit I love Nikon. For years I see as great photographers were starting with this serie of cameras doing amazing night photographs. The D7500 will surprise you since the first moment, also you can look for a D7400 or also D7300 if you have a short budget.
Another excellent camera to start, as his big brother, we recommend Canon for wildlife & portrait photographers. But also have the same great wide lens for a good price in APS-C/ as Nikon. The biggest problem we found here, it's that there is no manual focus.
Sony Alpha A6100 Mirrorless Camera
As a mirrorless APS-C, there is no enemy. Great price, small size and incredible quality. There is actual models of this serie, but we think the A6100 it gives you a good quality for good price.
Honestly, if you look for a comfortable camera and not so expensive, probably the A6100 is the best travel camera in the market.
Best travel lens for APS-C
Best travel APS-C wide angles lens
Tokina 11-16mm f/2.8 AT-X116 Pro DX for Nikon
If we are looking for a wide angle for Nikon APS-C, Tokina have this great option. Economic and great quality, also the f2.8 will let you to photograph during the night as a professional.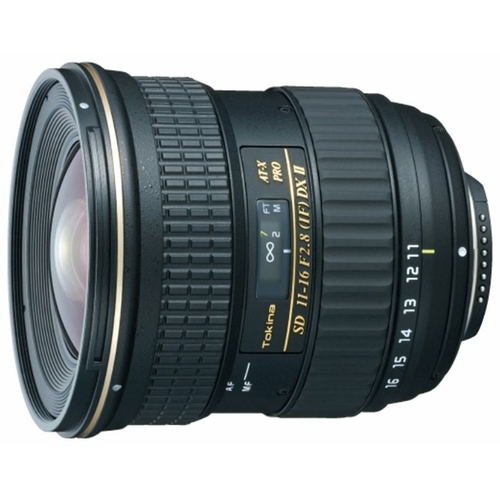 Tokina ATXAF120DXC 11-20mm f/2.8 for Canon
If we have Canon, also Tokina have a similar option than Nikon. Great quality with low price, and great results in night photography if you want to be ready to capture Northern Lights or the Milky Way.
Tokina ATXAF116DXIIS 11-16mm f/2.8 Pro DX-II Lens for Sony A
And to be fair with Sony, we also include the wide angle of Tokina. In this case to be honest, we not have much more options as the wide angle for Sony APS-C its a 17-50, and as you must know a 17mm in APS-C can't be consider a wide angle.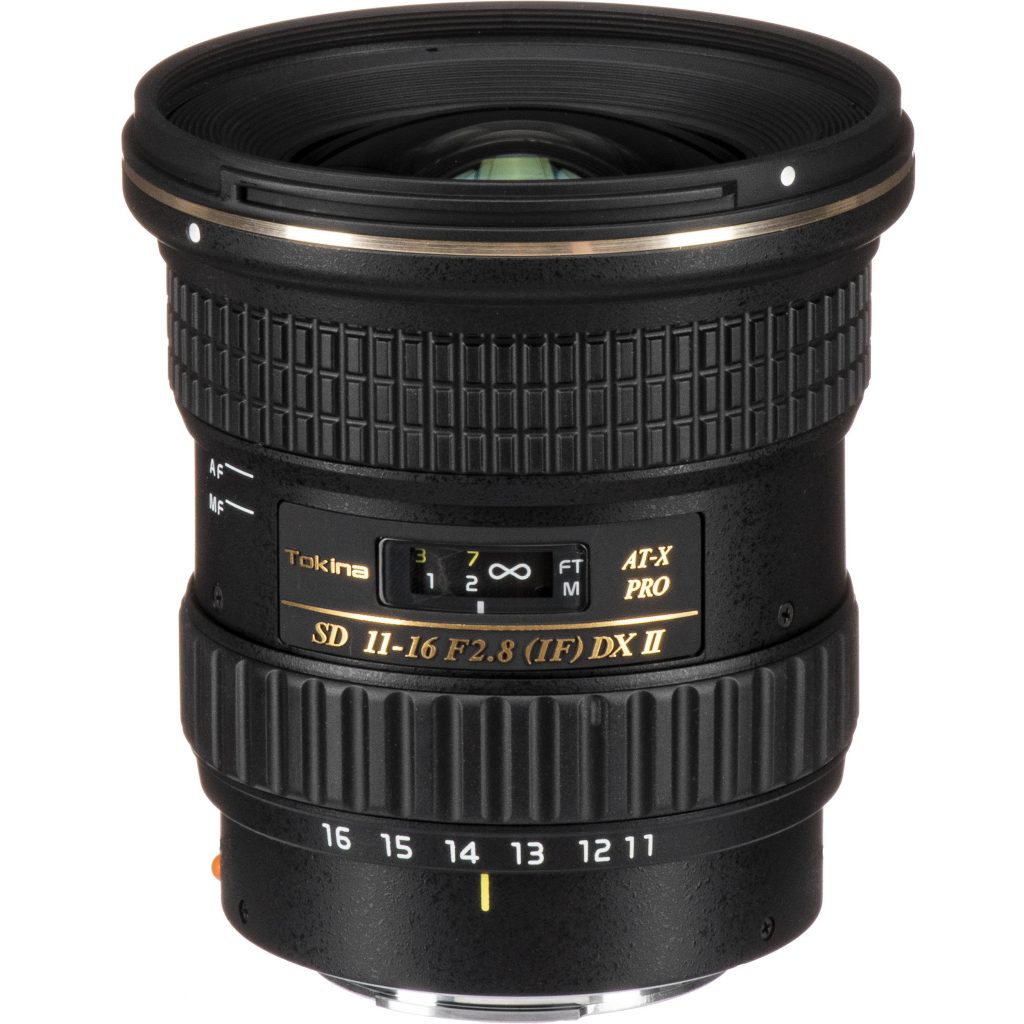 Best travel APS-C standard lens
Nikon AF-S DX NIKKOR 16-80mm f/2.8-4E ED
There is cheaper options, but if you are looking for quality in your photos and have a similar results than the big brother 24-70, this lens its the best option for Nikon APS-C.
Canon EF 24-70mm f/2.8L II USM
The best option for Canon standard lens. Great luminosity and sharpness. The worse, the price.
A large standard lens with the qualities in all Sony products, low weight, good quality & high price. Also another point we don't like its the price, but if you look to cover in one lens the standards mm, this must be your lens.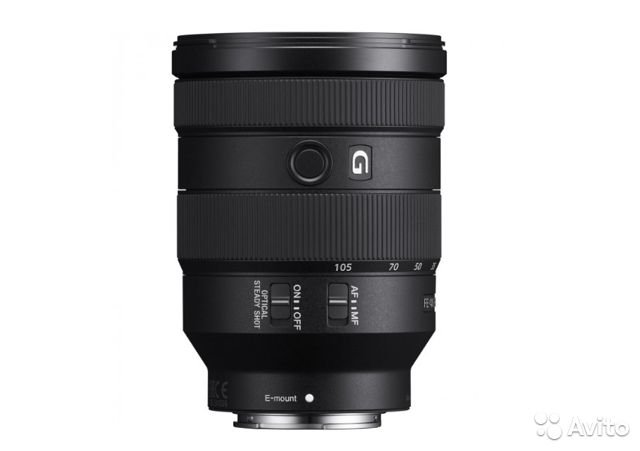 Sigma 17-50mm f/2.8 EX DC OS HSM FLD
This lens is available for Nikon, Sony & Canon, the price is cheaper than the originals brands and the high luminosity make the Sigma 17-50 a great lens for night photography & low luminosity spaces. As it only comes to 50mm, it can be a little shorter for certain situations, but it can be a good option if your budget is short and you are starting without a wide lens.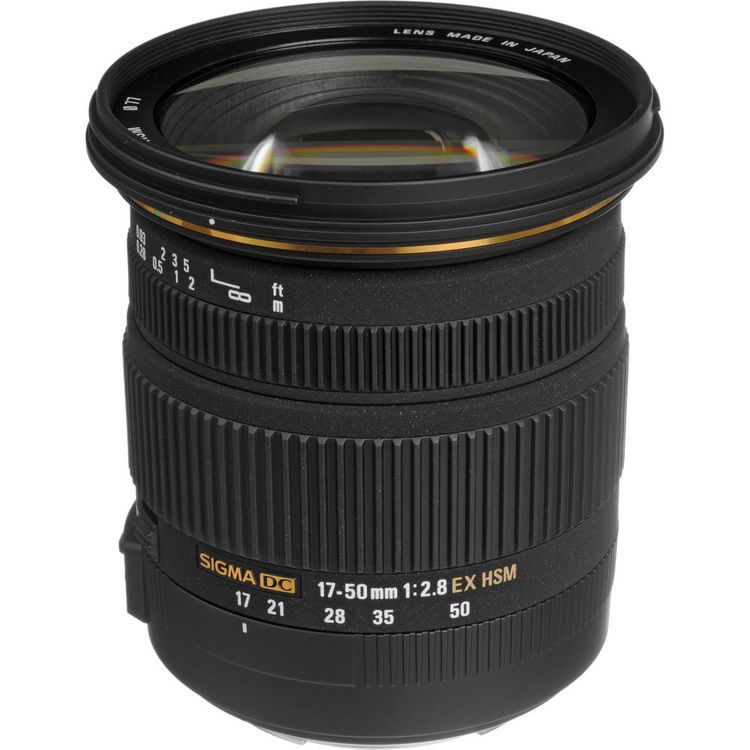 Best travel APS-C telephoto lens
Nikon AF-P DX NIKKOR 70-300mm f/4.5-6.3G ED
Silent autofocus and great quality, a cheap option to start with wildlife and sports.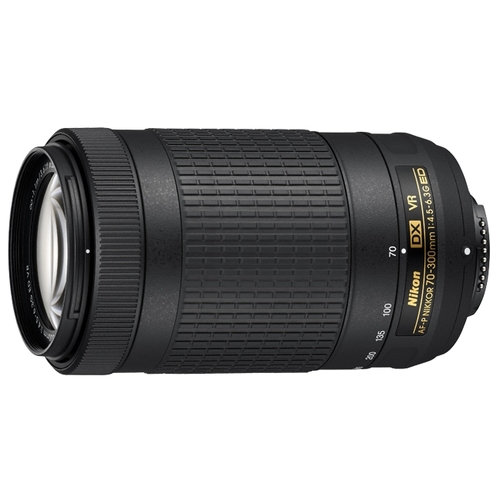 Canon EF-S 55-250mm F4-5.6 IS STM
With super-fast autofocus, but maybe the worse quality in the plastics of all these options.
Sony Alpha 70-350mm F4.5-6.3 G OSS Super-Telephoto APS-C Lens
Also with a great autofocus, but the worse its the difference of price between Nikon & Canon
Conclusions about the best travel camera APS-C
Here is a table to compare total price including Body + Wide Angle + Standard Lens + Telephoto. As for the Standard lens, we compare all trades with the Sigma option and with the original version, and also without the telephoto.
| FULL EQUIPMENT | PRICE | TOTAL WEIGHT |
| --- | --- | --- |
| Nikon | $2491.9 | 5.02 lbs |
| Canon | $2965.84 | 4.98 lbs |
| Sony | $2665.95 | 4.6 lbs |
| FULL EQUIPMENT WITH SIGMA | PRICE | TOTAL WEIGHT |
| --- | --- | --- |
| Nikon | $1722.95 | 5.17 lbs |
| Canon | $1664.8 | 5.29 lbs |
| Sony | $2377.7 | 4.91 lbs |
EQUIPMENT
& NO TELEPHOTO
PRICE
TOTAL WEIGHT
Nikon
$2352.9
3.97 lbs
Canon
$2776.84
4.15 lbs
Sony
$1585.95
3.35 lbs
EQUIPMENT WITH SIGMA
& NO TELEPHOTO
PRICE
TOTAL WEIGHT
Nikon
$1583.95
4.12 lbs
Canon
$1475.8
4.46 lbs
Sony
$1297.7
3.66 lbs
Resume for APSC
From this tables we can take this conclusions:
Nikon its the middle of Canon & Sony, you can reduce the budget looking for old models as D7400 or D7300. Also with the last model, if you look for the complete package, it's the cheapest option for beginners.
Sony (as in DSLR) is the best travel camera if you are looking for the lightest option and also the cheapest without the expensive telephoto, but we didn't compare with the last camera body model as we don't think that deserves to pay the price that has, for the difference of functions you will get.
Canon its a little bit cheaper than Nikon if we choose Sigma lens, but it became expensive if we look for original lens. Also pay attention to choose lens with autofocus, as the body doesn't have included.
As for the DSLR options, don't forget to think about the use of your equipment, for video Sony its the best travel camera option while Nikon its the worse.
Final decision
As we explain at the start of the post if you are starting in photography and your budget its not big, APS-C will work great. The problems you can find in your process of learning will be easy to fix with time.
Also remember that you will be able to sell your equipment in the future, or if you decided to improve little a little your lens you can be using the DSLR lens with your APS-C camera, and later change for complete full frame equipment.
The best travel camera
The best travel camera and lens its what fits better with your budget and style of photography. Try to choose something that fits you, and don't blame yourself to not have better equipment. Also, the DSLR equipment that we mention here can be improved, the important is that you feel happy with what are you doing and that the process to get your equipment, let you enjoy the photography, traveling far, or close to your home.
Extra equipment
If you want to complete your photographic equipment, you should read our article about what to bring to a photo tour.
Remember, make your photo equipment always comfortable for the kind of trips you like to do. Not is the same to do a Japan photo tour than a Kamchatka photo tour. Think about the weight, and not only about the price or the best quality options.
And for you, What is your favourite travel camera?