Do you want to travel to Iceland and not forget anything? Then the Iceland packing list is made for you. Especially because I made it just for you!
In the next few lines, I would like to put together a comprehensive packing list and give you tips and tricks for your Iceland photo tour. Personally, I always like to travel with as little luggage as possible, which is why I will make the packing list flexible: I can do anything, nothing has to.
According to your taste, you can be inspired and pack everything that makes sense to you. The must-haves I will highlight anything you pack just exactly as you like them.
Here we go!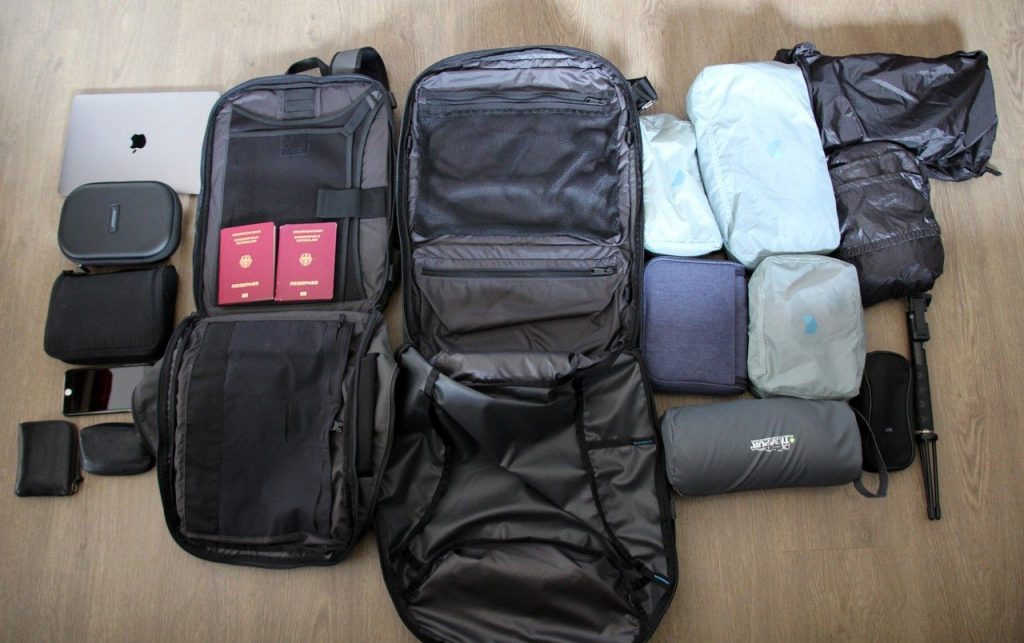 Packing list part 1: Documents for Iceland
Documents you absolutely need:
Your identity card or passport (preferably in an envelope)
A travel credit card (for example what we compare in our post) or cash (exchange is possible at the airport, but is more expensive than withdrawing kroner from the machine)
Documents that are helpful:
Your flight reservation or the ticket if you have already checked in online
Papers for your insurance (foreign health insurance, travel insurance, etc.)
Phone number and address of your first accommodation in Iceland
Photos of your most important documents (passport, ID card, credit cards, insurance cards, etc.) on the PC / smartphone / cloud.
Packing list part 2: The right clothes for Iceland
Clothing that you absolutely need:
Here's a little professional tip: Crampons for comfortable walking on ice! They can also be bought on-site and make walks in winter more pleasant and safer.
Lugagge:
Backpacks, depending on the type of travel. If you are a photographer, your camera bag should have space for more than your camera and lenses.
For those traveling with hand luggage: compression bags. They help you save space, very practical!
EVERYTHING I have listed above can be bought in Reykjavik if necessary. It's probably a bit more expensive there, but it's also a nice souvenir!
Packing list: technology for Iceland
You don't necessarily need technology in Iceland if you are not a photographer. But here are a few practical gimmicks that I always have with me when traveling:
In order to be able to use and charge my cell phone in the car, I always have a USB charger with me and a holder.
A must-have for me: an external battery. If in doubt, you can use it to charge your smartphone, WiFi router, or even your camera. Can really be a lifesaver!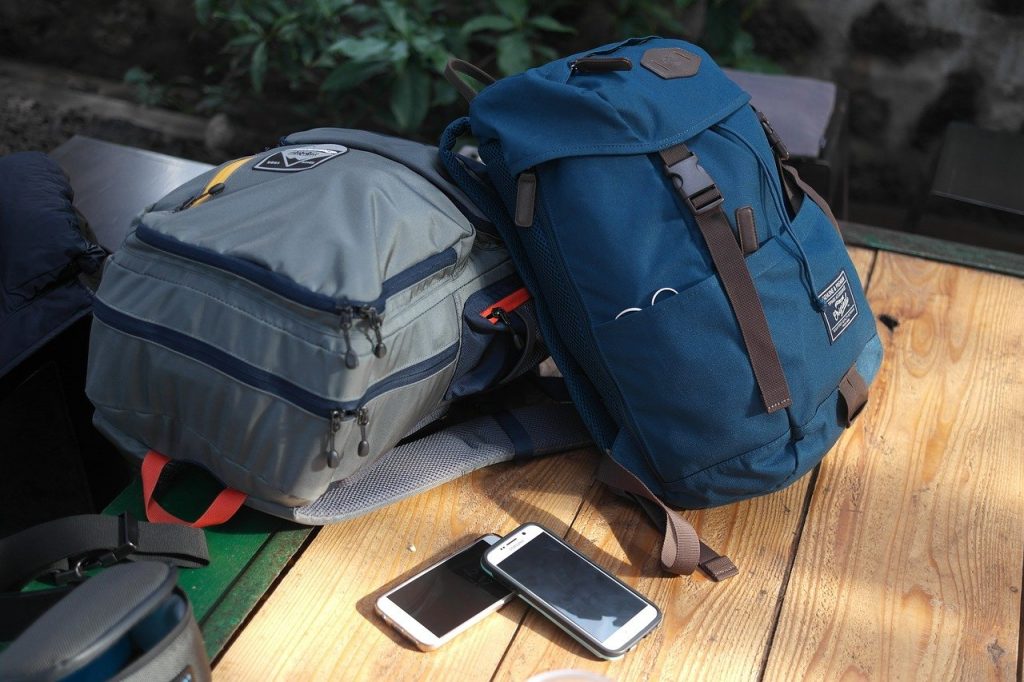 Others for Iceland
I learned a few things on my Iceland vacation, so here are a few more professional tips:
Packing list for Iceland in summer
In summer you need one thing above all else: multi-layered clothing. Because while it can be windy and cold outside, it may be very warm in the car and in many buildings. It helps to be able to put down or add a layer quickly and easily.
A sunglasses can when driving in Iceland be quite helpful.
Depending on where you sleep, a sleep mask can help deal with the early rising sun.
Packing list for Iceland in winter
Thick, warm clothes! In winter you can wrap everything up a notch thicker and warmer: sweaters, socks and jackets. Hat and gloves. It's getting cold, be well prepared!
Sunglasses can also be extremely useful in winter because the snow means that even little sunshine is often very bright.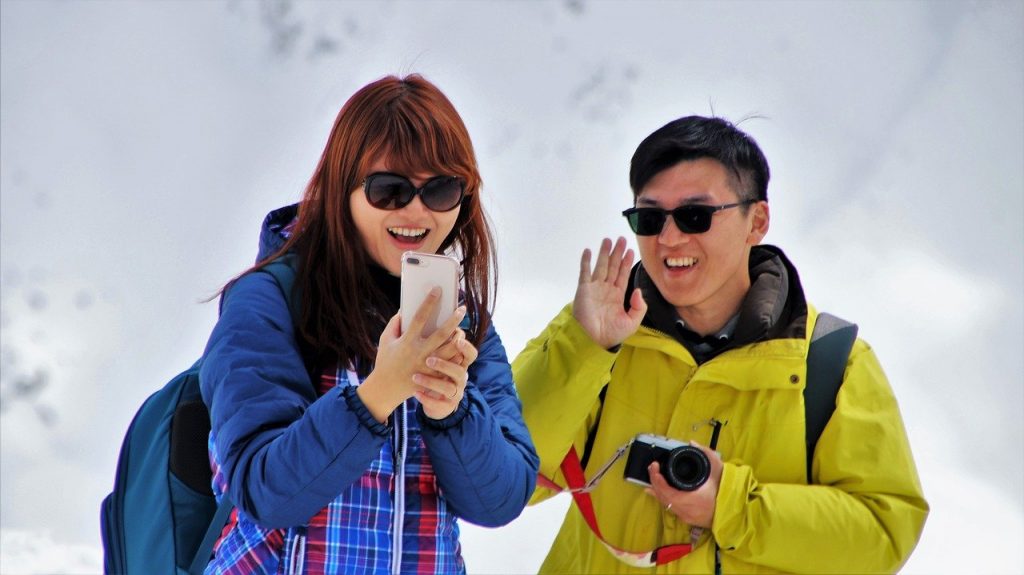 The anti-packing list: You can leave that at home
When researching this list, I looked at other packing lists and remembered why I never wanted to write something like that: I think most things are either common sense or nonsense.
I'm not going to tell you that you should bring your underwear, pajamas, or your razor with you. If you can book a plane ticket to Iceland, you can do it yourself … But here are a few things that are not so obvious, are recommended and, in my opinion, are just unnecessary baggage (I like to travel light):
Pijamas: From my point of view only extra luggage, better take a t-shirt and underpants and that's good
Umbrella: I always have such a small travel umbrella in my backpack, but I have never opened it in Iceland because there is usually a good wind there! Better to invest in rainproof clothing!
Sleeping bag: I would never take one with me, I just don't have room for that. If you don't want to camp, you don't need one.
I read binoculars again and again, but I don't understand: I only think of it as useful when watching birds, a popular hobby here. But you don't need it for a normal vacation.
Conclusion on the Iceland packing list
I like to travel light, so I prefer to take less than more with me. So far I have never missed anything or have always been able to shop for everything in Reykjavik .
I think the most important thing is the weatherproof clothing, there is absolutely no alternative and if you travel to Iceland without it, you will probably not have much fun. A good jacket, warm clothes underneath, and proper shoes are half the battle.
I hope that I have also given you a few good tips here. I look forward to comments if something is still missing from your point of view!