The most Complete Tokyo Photography Guide
Here is our Tokyo Photography Guide with the best spots in the city. Since there are many photography spots, it is divided into categories.
If you are thinking to do a Japan Photo Tour, and came to Tokyo on your own but don't know where to go, it's convenient to bookmark this page! Comments and sharing are welcome.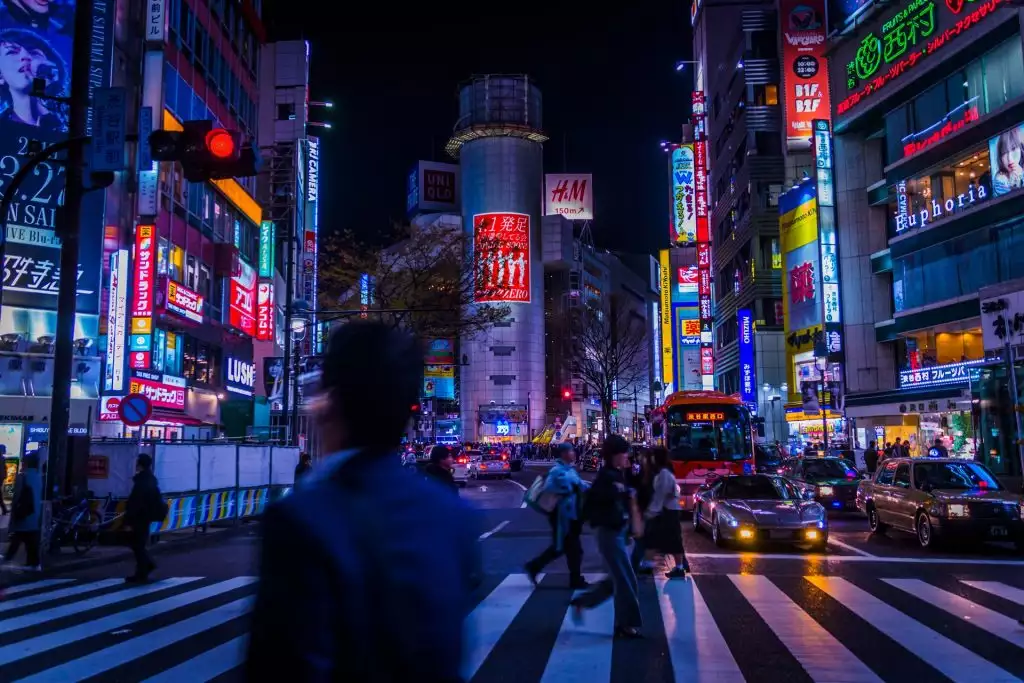 Things to know before going around Tokyo
Great value with a one-day ticket
For the time being, I will briefly describe the traffic situation in Tokyo.
First of all, it is more convenient to travel in Tokyo by train & metro except in the Tama area. It is good to know that the railway network is divided into the Tokyo Metro and the Toei Subway. While the first has 13 different lines, the Toei Subway has 4 lines.
Please note that the system is different because Tokyo Metro and Toei Subway are separate companies. So you will need to buy different tickets, here is a table with the options you have.
| Ticket name | Adult fee (yen) | Child fee (yen) | Benefits |
| --- | --- | --- | --- |
| Tokyo Metro one-day pass | 710 | 360 | Free to get on and off all Tokyo Metro lines |
| Toei Marugotoppu | 700 | 350 | You can get on and off the Toei Subway, Toei Bus (including the Tama area), Toden-Arakawa Line, and Nippori-Toneri Liner freely. |
| Tokyo Metro / Toei Subway One-day Pass | 1000 | 500 | Free to get on and off all Tokyo Metro and Toei Subway lines |
| Tokyo Metropolitan District Pass | 730 | 360 | Free to get on and off JR regular trains in the 23 wards of Tokyo |
| Tokyo 1-Day Ticket | 1580 | 790 | All Tokyo Metro lines, all Toei Subway lines, Toden-Arakawa Line, Toei Bus, Nippori-Toneri Liner, JR in the 23 wards of Tokyo can get on and off freely |
10 essential spots for your first visit to Tokyo
For your first visit to Tokyo, we suggest you visit the next places. There are quite a lot of shooting spots, but even first-time visitors can feel that it is relatively easy to take the typical pictures of Tokyo.
So for now, our Tokyo Photography Guide is focus for first visitors, but we are going to increase this post soon.
Tokyo International Forum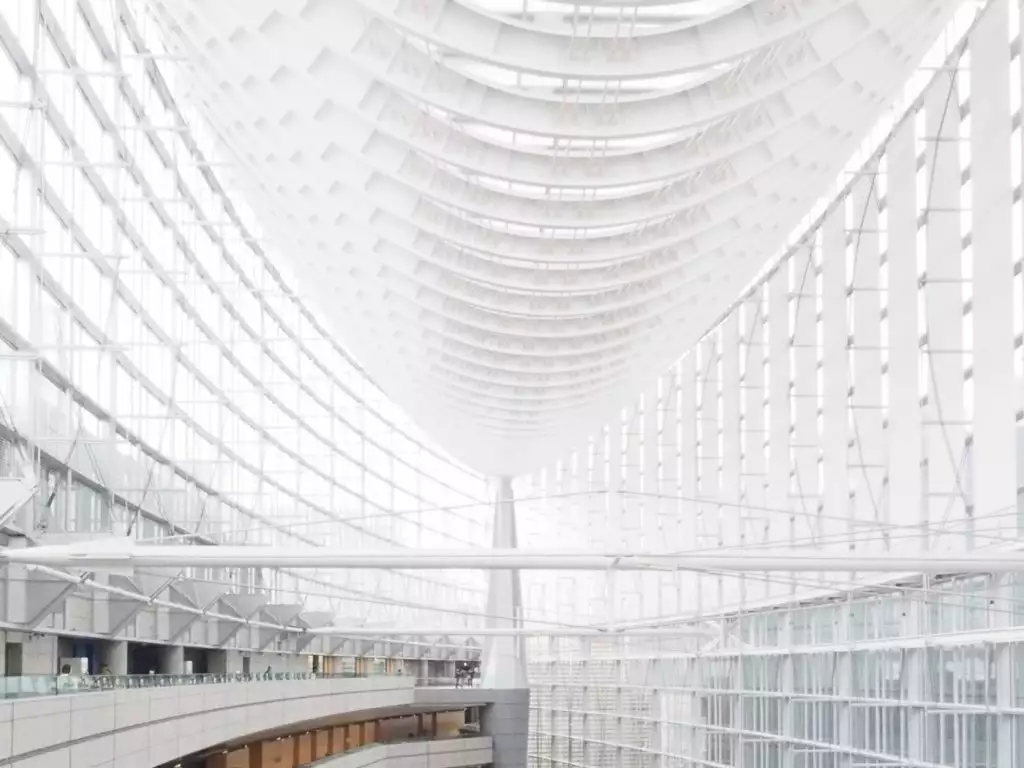 It's an irresistible place for those who like architecture and snaps. It consists of several buildings, but the most popular shooting spot is the glass building.
It is recommended that you take the elevator to the 7th floor and then gradually descend. On the 7th floor, you can take interesting pictures unique to the International Forum like a reflection. On the other side of this photo, you can take a bird's-eye view of the trains arriving and departing from Tokyo Station.
Roppongi Hills Observatory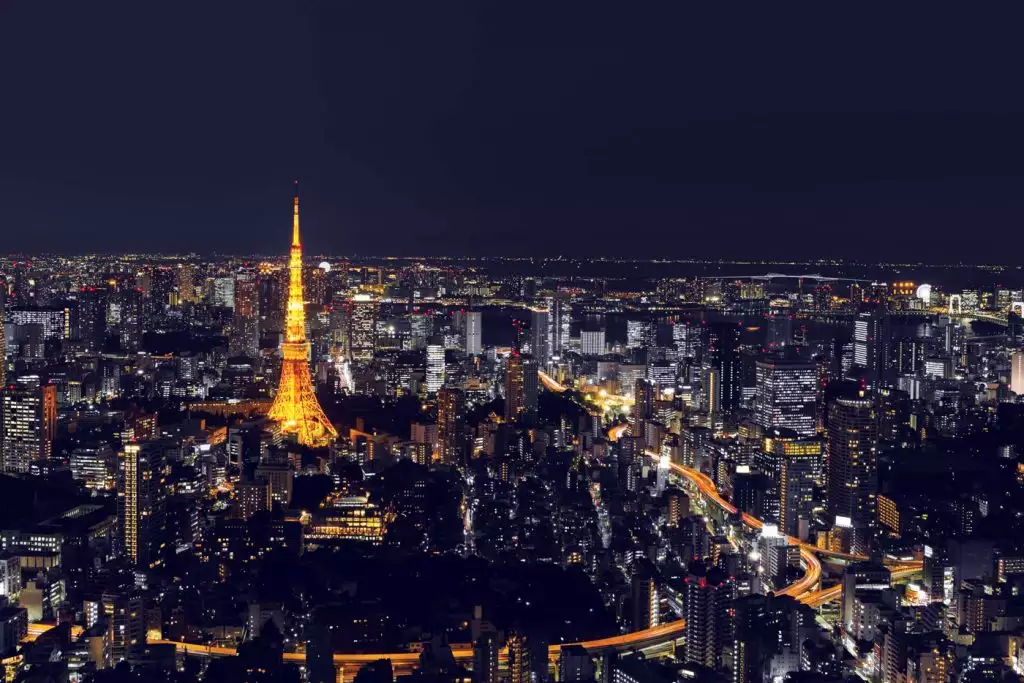 Roppongi Hills has an indoor observatory and an outdoor observatory. The outdoor observatory is especially recommended. Because it does not pass through the glass, you do not have to worry about reflections in the room and you can take pictures with clear image quality.
On the other hand, you cannot use a tripod at the outdoor observatory, so you need to use a strong camera at night.
Although the indoor observatory has glass, the interior lights are dim, so it is relatively easy to take pictures. A tripod can also be used, making it easy to shoot night views.
Asakusa
Asakusa has many landmarks such as Sensoji Temple and Kaminarimon Gate, and there are many places to take pictures. The cityscape of Asakusa itself is retro and nostalgic, so you can enjoy it just by taking a stroll around.
Yotsugi Tokyo Skytree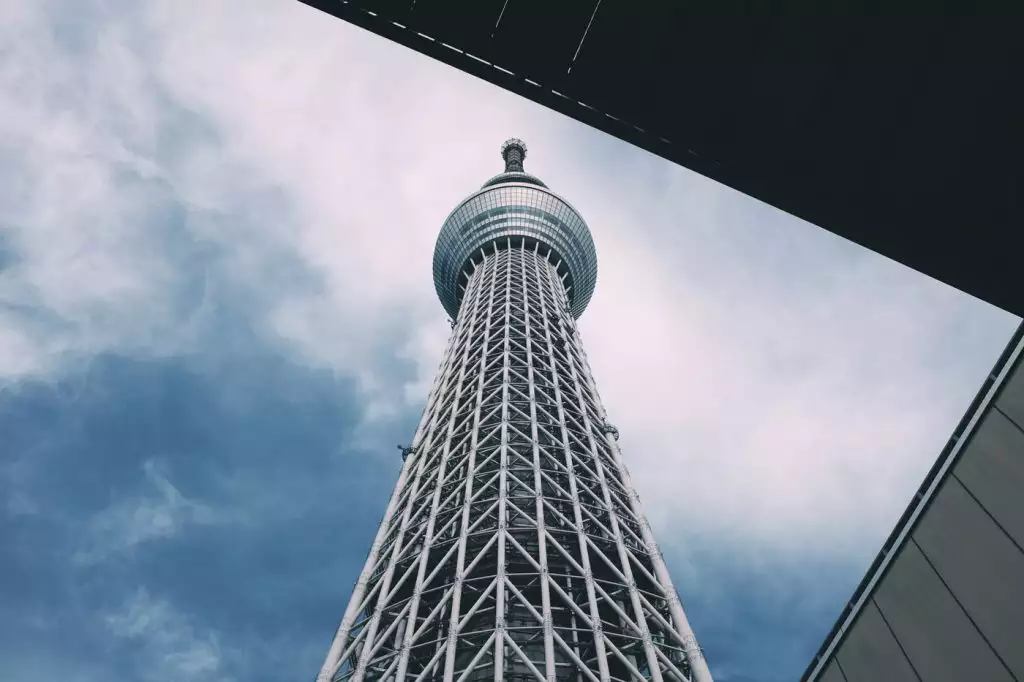 Get off at Yotsugi Station on the Keisei Line and head south to take a picture of the Tokyo Sky Tree over the bank. In the evening, the sun sets behind the Sky Tree so you can take a silhouette.
If you are closer to the tower, you can always find infinite compositions with the tower between the streets.
Shinjuku Skyscrapers
There are many shooting spots in Shinjuku. If you love architecture, you can take many variations of photography with the skyscrapers of Shinjuku.
Shinjuku Streets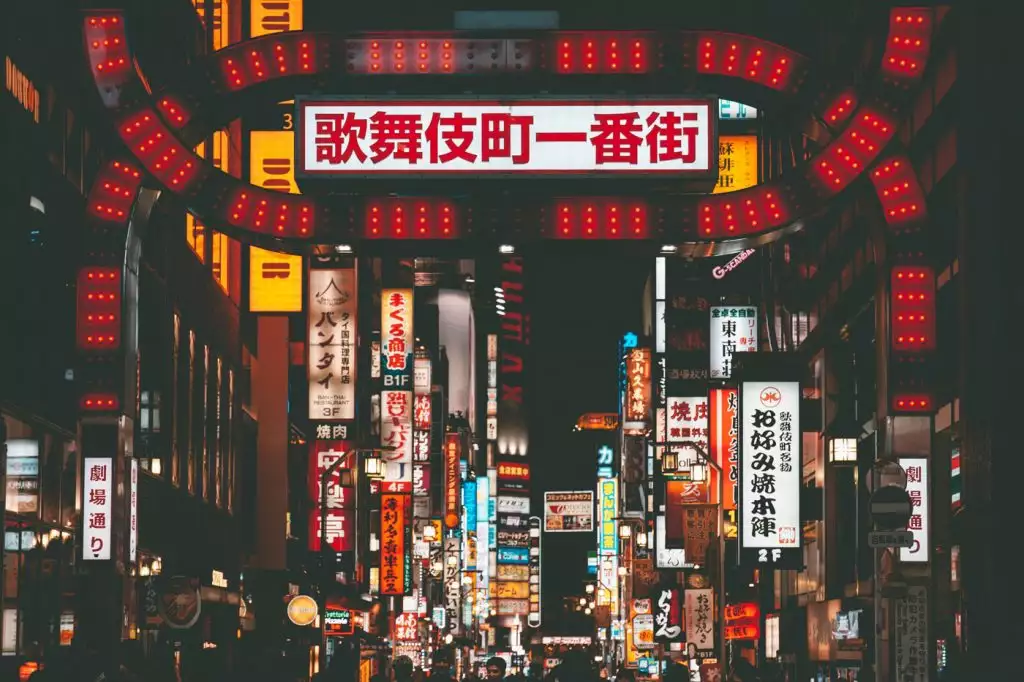 The district of Shinjuku also has many options for street photography as well as capture the neons. Walk around the main streets or discover the small streets and the typical bar with lanterns in the area. A complete paradise for street photography lovers.
Definitely, here you will find some of the best Tokyo photo spots. Even if it looks hard to find, we are sure that walking in the area will make you discover secret photography spots.
Tokyo Tower
An essential place in our Tokyo Photography Guide. Among the many landmarks in Tokyo, Tokyo Tower has always been one of the most popular. There are various places where you can take pictures of Tokyo Tower.
Typical places are Roppongi Hills Observatory, Shibakoen, and Zojoji Temple as in the example. But you can also take pictures from Odaiba with the Rainbow Bridge and enjoy various ways of taking pictures.
Of course, it is also recommended to take pictures directly under Tokyo Tower or from the observatory.
Odaiba Rainbow Bridge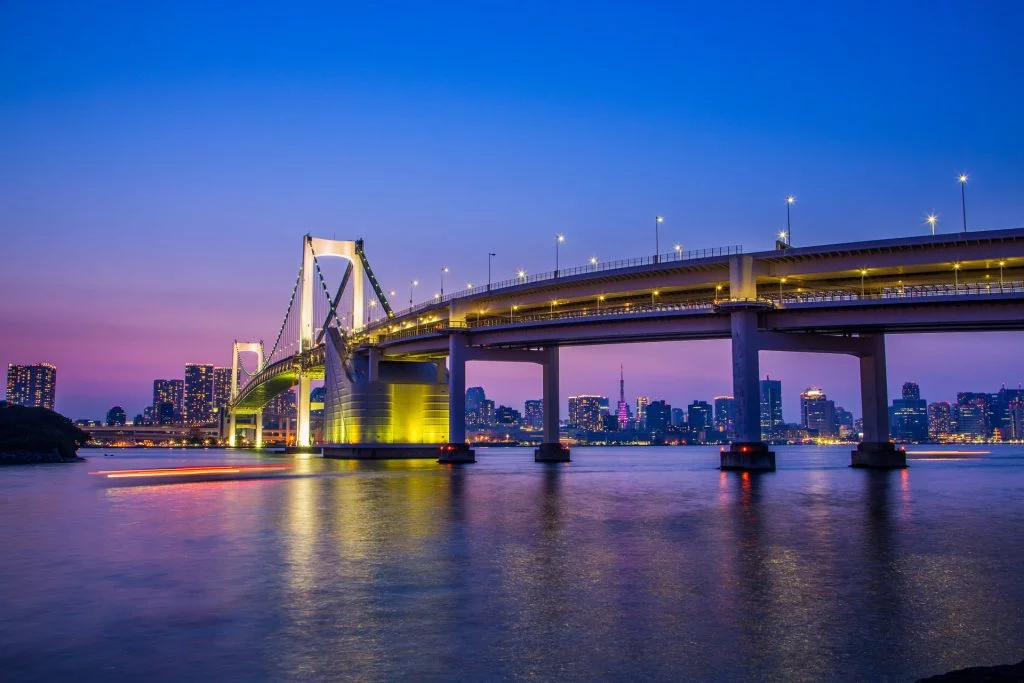 What do you think of when you think of Odaiba? There are many things that people can think of, such as Rainbow Bridge and Fuji TV.
The Rainbow Bridge is lit up in the rainbow every year between December and January. Other than that, it is lit up in white.
Shibuya Crossing
You will find this place in any Tokyo Photography Guide. One of the typical photos of Tokyo is at Shibuya Crossing. You have a few spots to take photos, one of them is from Mag's Park. But you can also shoot from Starbuck's (the most famous), the rooftop observation deck of the Shibuya Sky, or the L'Occitane Café. Even from the same Shibuya Station, you have another good view of the square.
We recommend you to visit during night when lights and movement of the people moving can give you better compositions.
Meiji Shrine & Yoyogi Park
Meiji Shrine & Yoyogi Park is a must-visit during any season. The park is especially beautiful during the Japanese autumn. But also during the sakura in Tokyo, you can find hundreds of cherry blossoms in the park.
The temple is the worst visit, you can find a big Torii gate that after crossing it you will forget about the city noise. Inside, you can capture from the temples to the typical geishas with kimonos and umbrellas.
This is our Tokyo Photography Guide list with the 10 essential photo spots. Soon, we will increase this guide with more spots by areas!